Total Communication Coffee Morning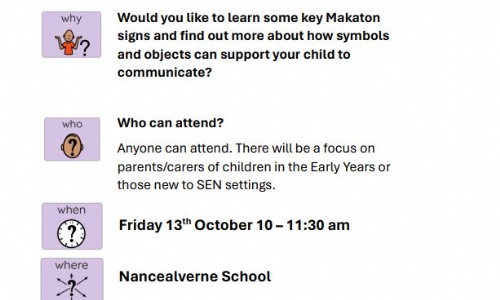 Announcing our new event for Friday the 13th with Helen Green - the event has a focus on parents/carers who are new to SEN settings or have children in the early years. However, everyone is welcome to come along and attend.
We look forward to seeing you!