April Coffee Morning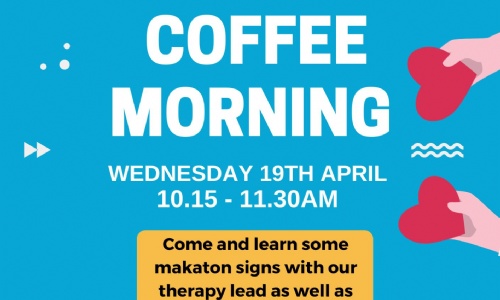 Time to let you know about our next coffee morning!
On Wednesday the 19th of April we will be holding the first of two coffee mornings with a Makaton focus. These will follow the same structure as our regular coffee mornings with a session from our therapy lead before having a chance to talk to other parents and carers as well as the home school liaison team.
If you'd like to join us please drop Lauren an email on: lladd@nancealverne.org.uk.
See you soon!